Decided to rebody the car after that bashing session Saturday, dug up a HPI Viper GTS-R body that had residue from a failed masking attempt about 15 years ago that was collecting dust, so I dug it up, cleaned it up, and mounted it, fanned up my own wing since the one that came with it had gone AWAL.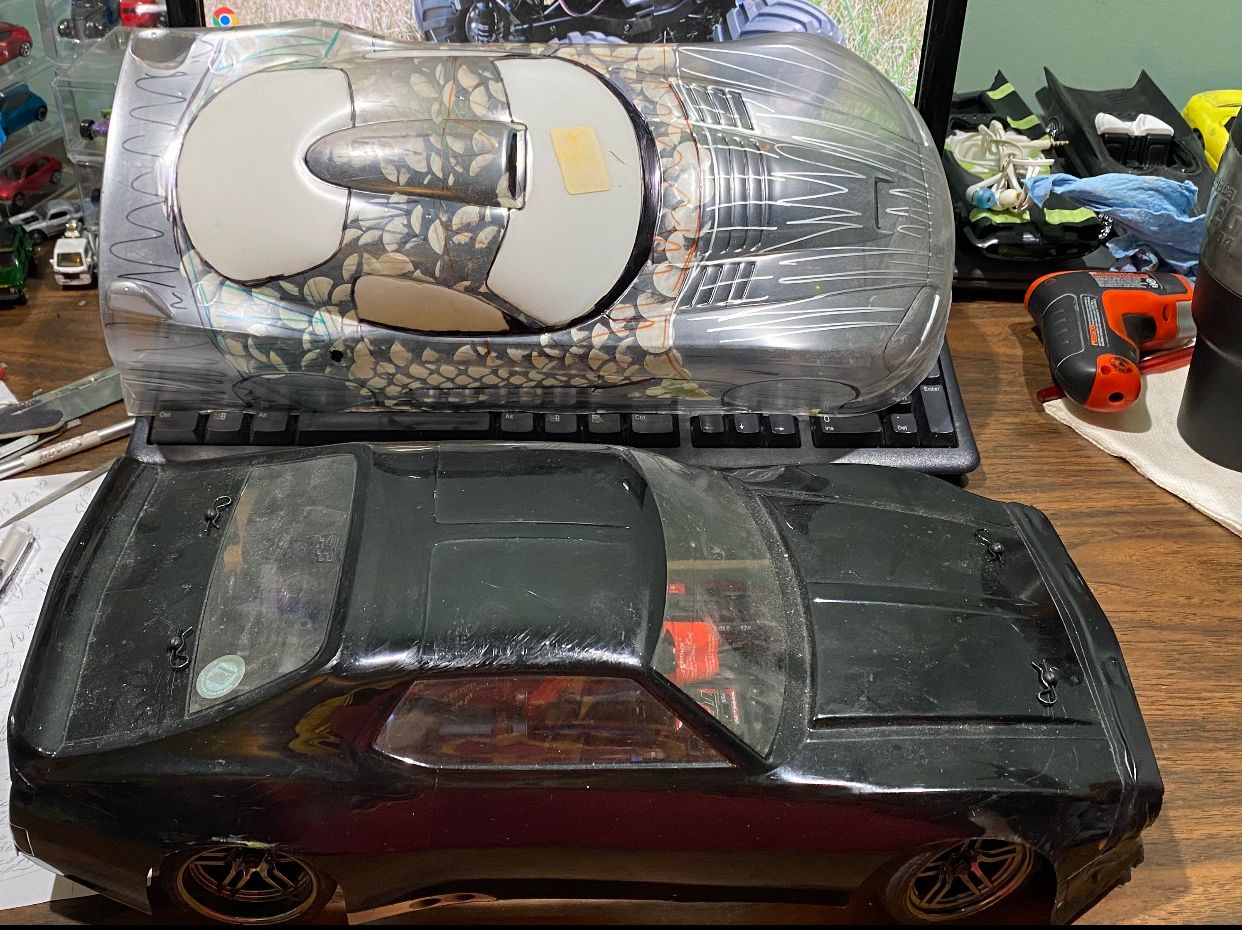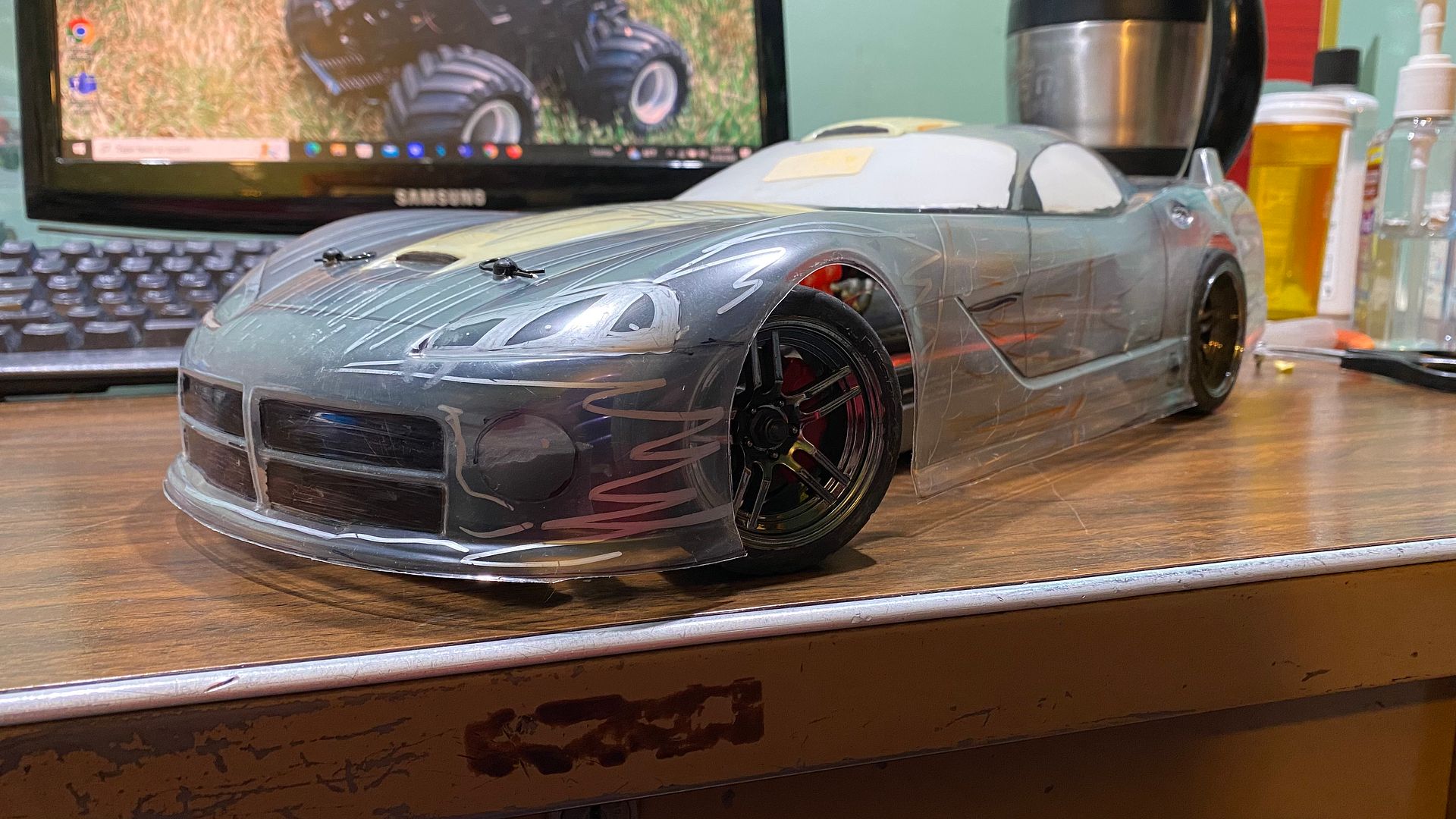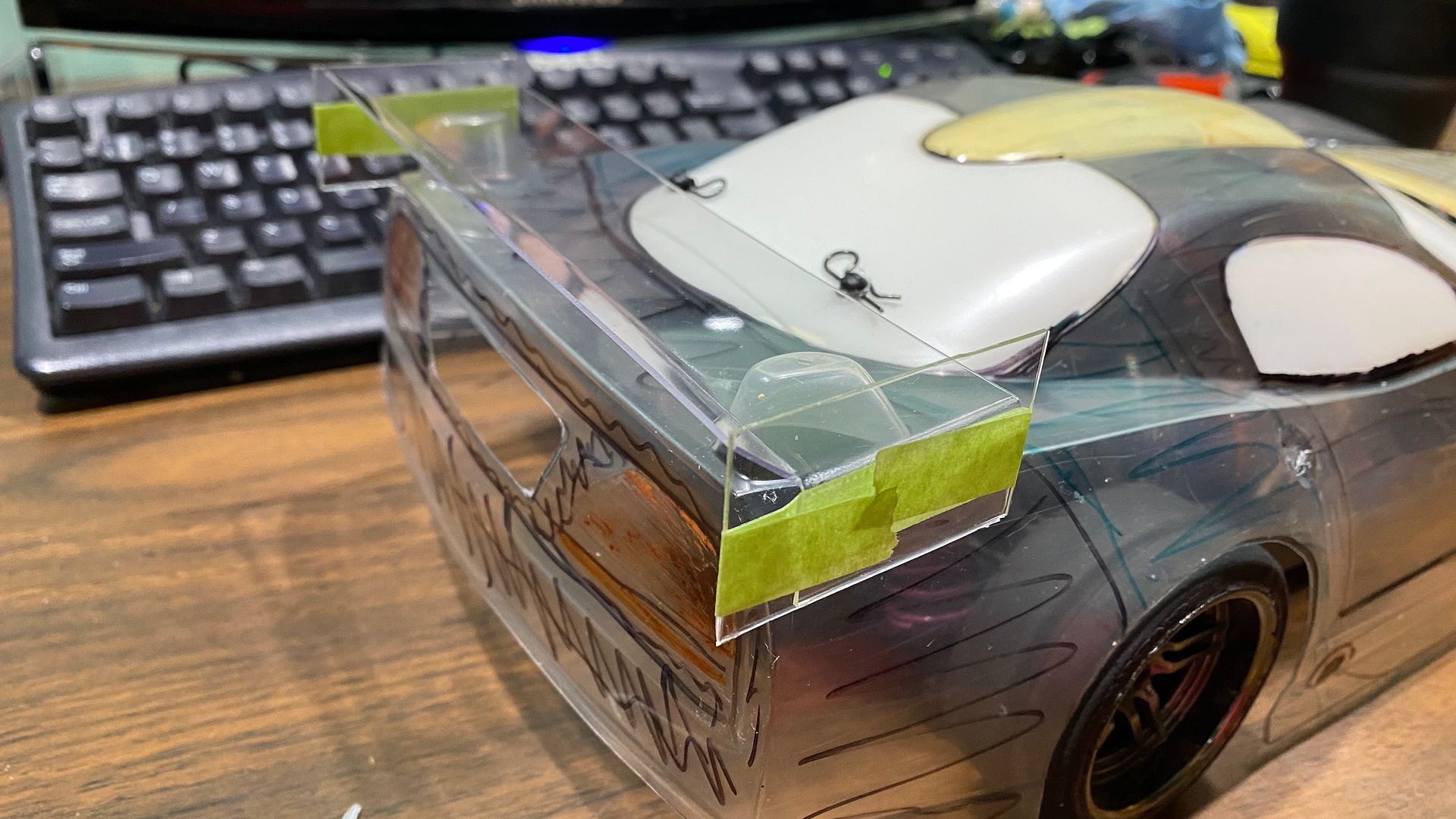 I then shot it in the classic Viper Metallic Blue and Pearl White with some Pactra paint I had laying around.
I had intended to wrap the whole wing in the carbon fiber decal, but the XXX Main sheet I had was too narrow to go tip to tip on the horizontal operation, so I just wrapped the side plates and may just shoot the other part in silver later on or maybe even try that shelf liner trick again on it so it's paint instead of vinyl………and like everything else in this rebody, I should still have the supplies laying around for that too!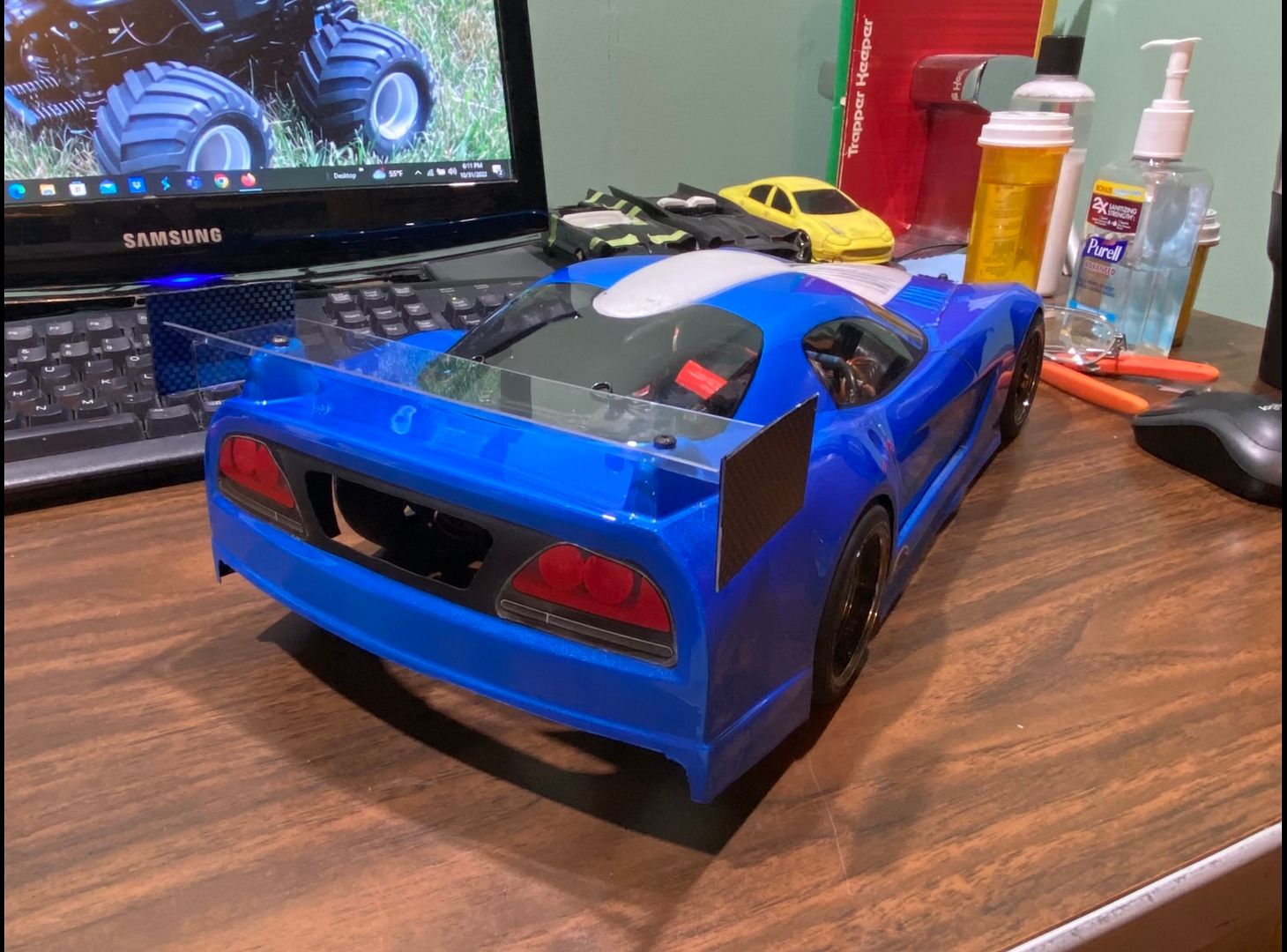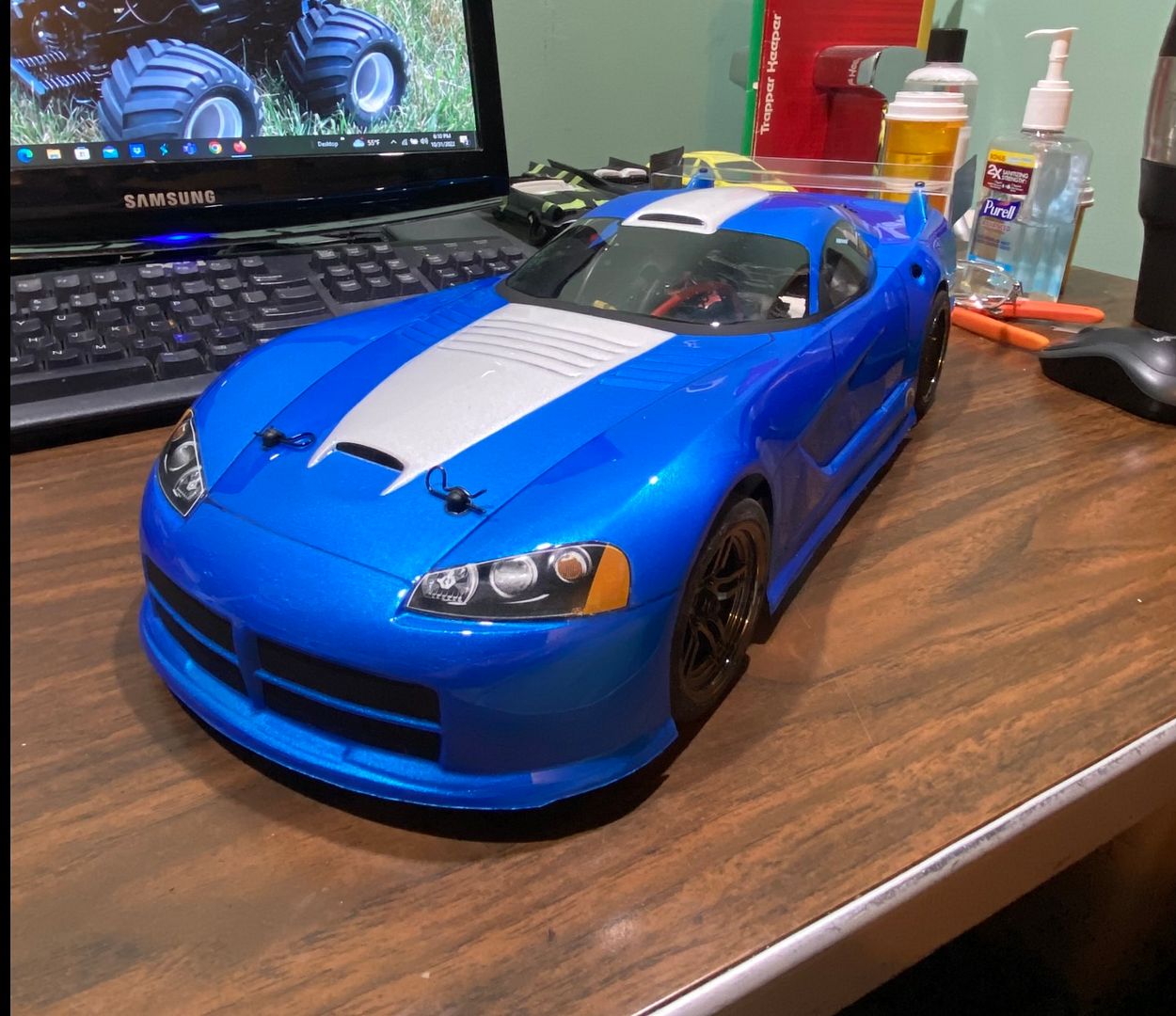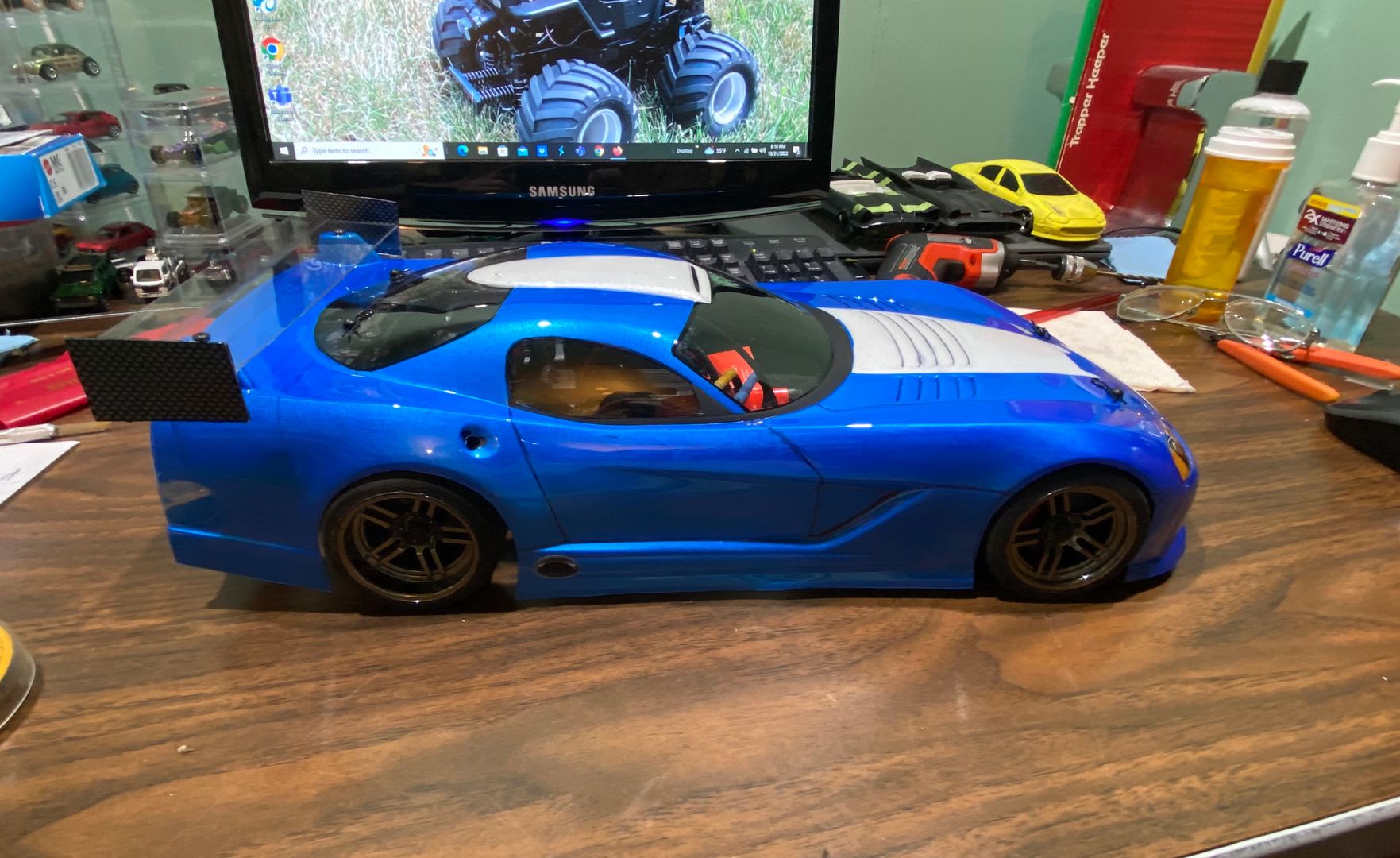 And yes, that is 2 Barris Batmobiles and a Chrysler Concord in the background there